​Food Industry
Stainless steel tanks, fermenters, storage silos, vacuum evaporators, fruit receiving and processing, mixing and homogenization, CIP sanitation. Machines, equipment and lines for the food industry. A wide range of products from simple storage tanks to sophisticated production lines.
The company AEH has been engaged in the development and production of machinery and equipment for the food industry since 1992. Based on excellent engineering work with quality management system ISO 9001: 2008, we are able to offer a top range of products in accordance with the highest international standards for hygiene DIN EN 1672-2 + A1. The global trend of increasing food safety requires quality construction solutions in the field of hygienic equipment design.
milk mayonnaise ketchup mustard fruit syrup wine macerates beer distillates lactose whey extracts flour legumes fish fruit juices natural coloring fructose vegetable juices dressing honey….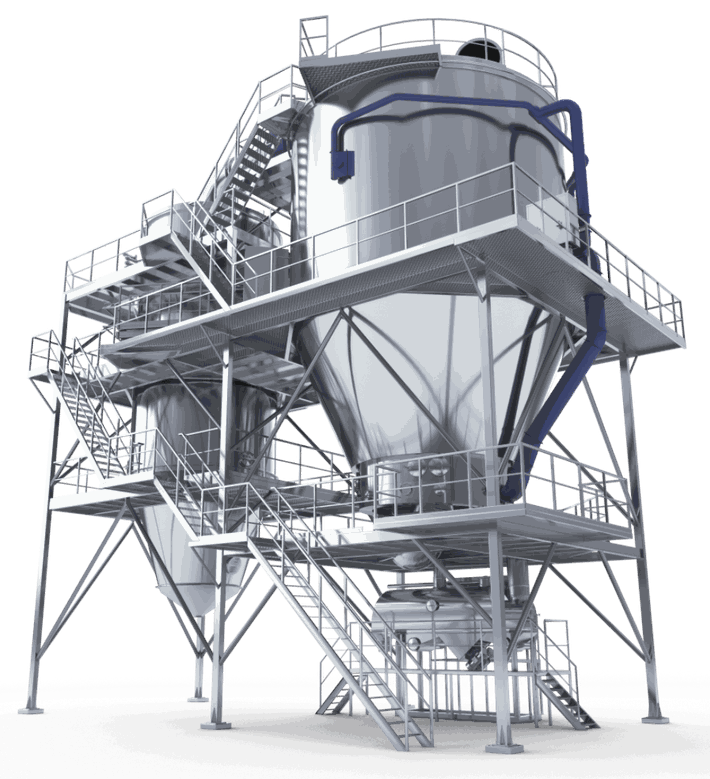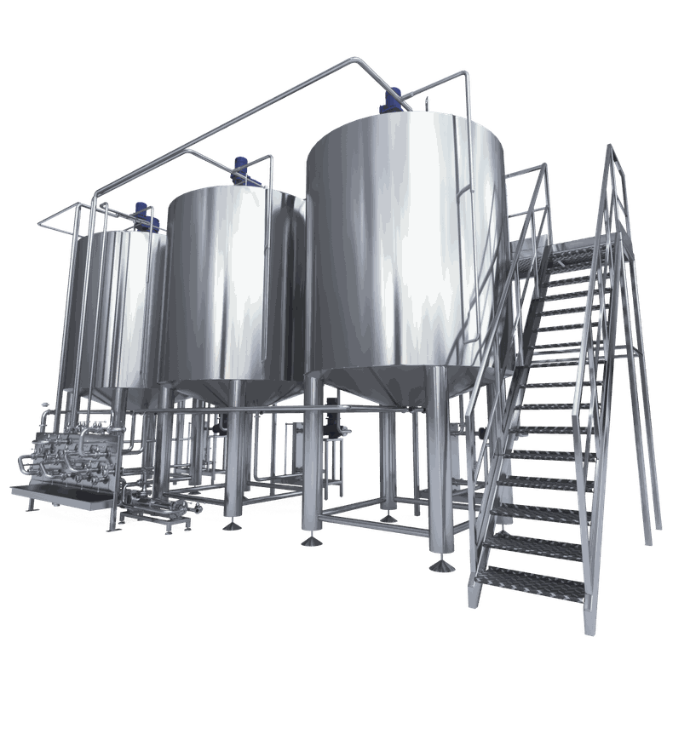 Tanks
Do you need to mix, blend, heat or cool your product? Or just simply store the product? Do you need to deal with weighing or dosing?
We manufacture and supply various types of tanks. Process, fermentation, intermediate and storage tanks equipped with various mixers and duplicators. The devices are delivered as separate parts or as a whole. Tanks can be equipped with additional peripherals such as spray sanitation systems, technological elements guaranteeing complete tank asepticity, sensors to control and monitor the ongoing production process and the given state in the tank, continuous level monitoring. In the case of insulating jackets, maximum emphasis is placed on the required efficiency and sanitizability of the entire surface (the upper jacket of the insulation is completely closed, welded).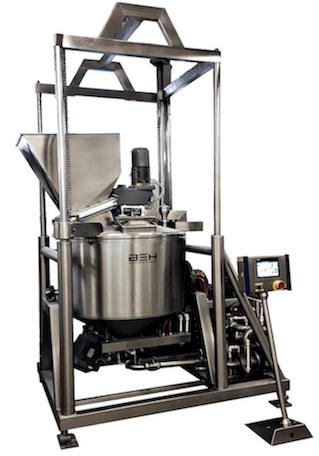 Mixer
Do you need to homogenize, mix, heat or cool your product? Do you want to do it fast?
Our high-performance Premix 600 series takes into account modern requirements for performance, hygiene and integration into automation systems. We have different versions and equipment for your requirements and areas of use. We can customize the device to suit your needs. The device can work independently or can be part of the entire production line along with other technologies.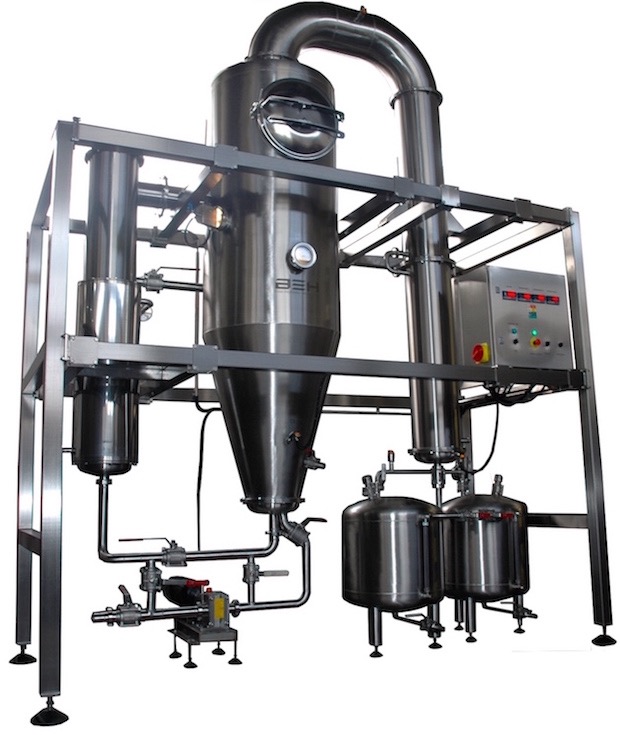 Vacuum evaporators CVO

Do you need to thicken your product? We offer a wide range of circulating vacuum evaporators designed for various areas of use in the food, chemical and pharmaceutical industries. Based on our many years of experience and your requirements, we can configure the equipment to suit your needs.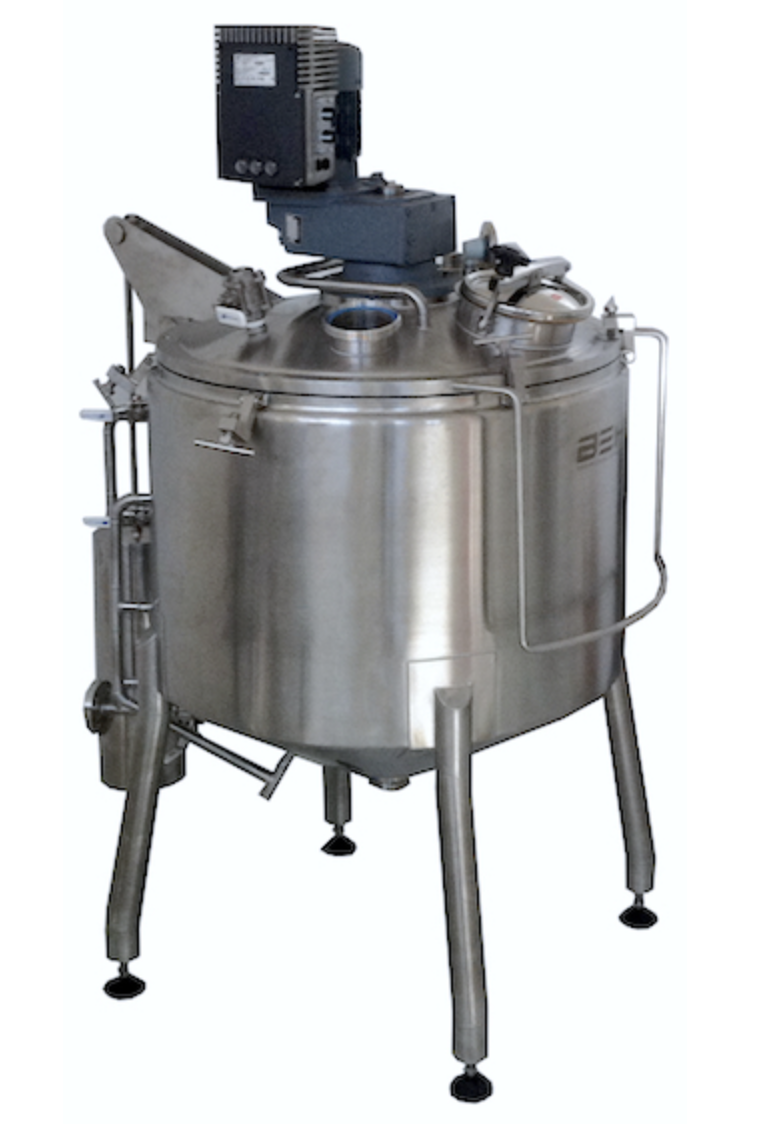 Process tanks
Do you need to mix, heat or cool your product? Do you want to do it fast?
We design and adapt our process tanks to different customer requirements and for different areas of application. The wide range of offered process tanks allows us to offer the optimal solution for your needs. We will equip the device with various sensors to fully integrate tank into your production unit. You can integrate it into your control system or control separately. You can also simply control them manually.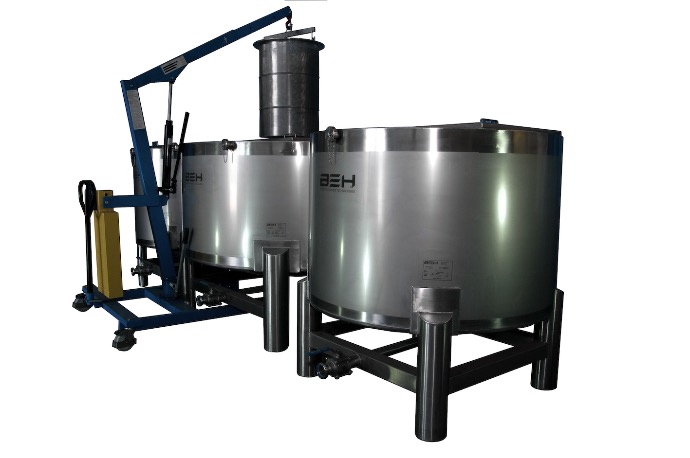 Fermenters and maceration vessels
Need to get a macerate or extract?
We produce various types of maceration vessels designed for the food and pharmaceutical industries. The equipment and size of the containers is adapted to the technological requirements of your production process. It is also possible to supply various maceration baskets. The construction of the containers is adapted to the simple handling of the maceration basket.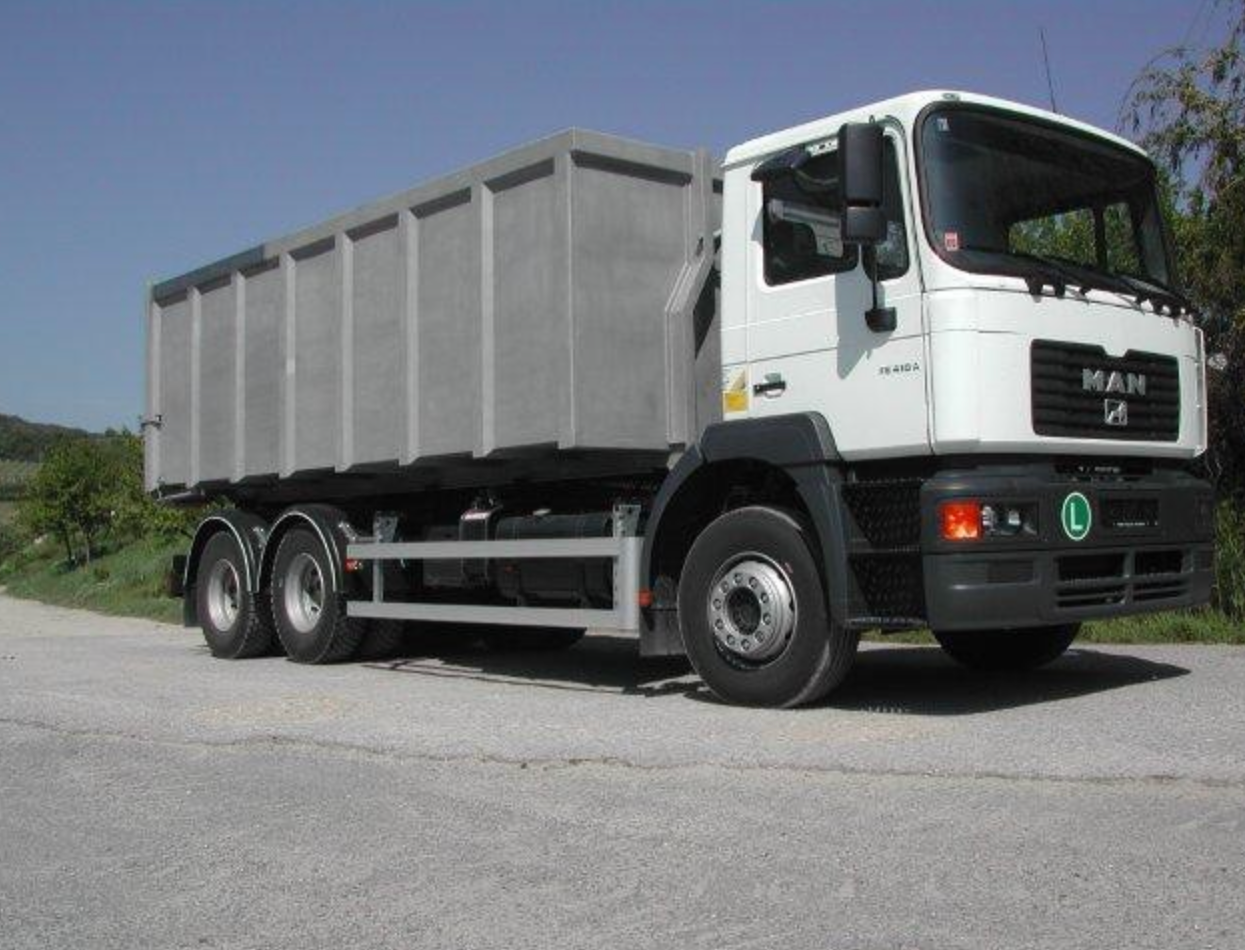 Stainless steel containers
Stainless steel rolling transport containers of the NPK type are intended for the transport and storage of biological and municipal waste of lump, solid and slurry consistency in agricultural, food, processing and municipal operations.

They are designed in accordance with DIN 30722 for all attachment and tensioning systems and chassis. The rear folding front is secured by a double safety system.
The top closure of containers can be solid (stainless steel or aluminum) or full tarpaulin (static or raking system).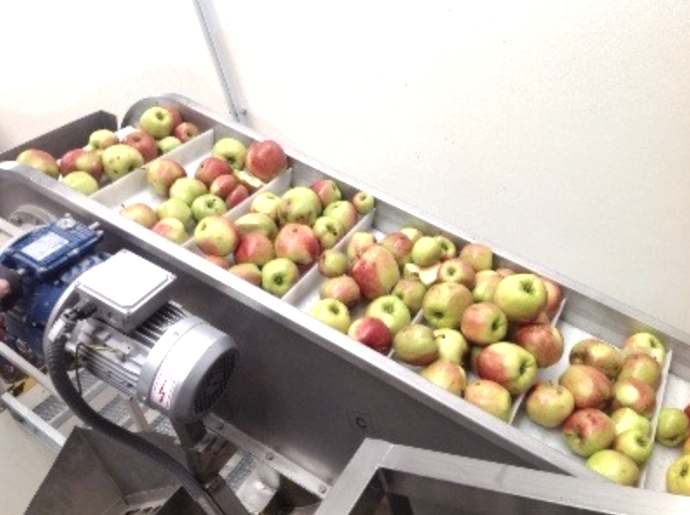 Hoppers and conveyors
Are you solving the problem of how to effectively receive and deliver a product? We offer and supply various variants of receiving and process hoppers, screw, belt conveyors, inspection belts. We can configure a device or set of devices to suit your needs.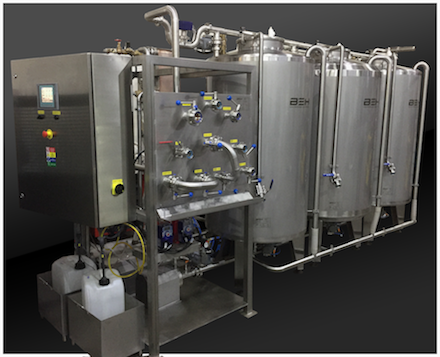 CIPMATIC - sanitary cleaning systems
CIPMATIC (Clean-in-place) sanitation stations represent a modern generation of automatic sanitation systems designed for highly efficient industrial cleaning of various equipment, production lines, pumps, pipelines in the food industry. We offer various performance options which allows us to design the ideal solution for your needs.
In combination with the PIG system, we can increase your production efficiency and at the same time reduce the amount of waste and thus the negative impact on the environment.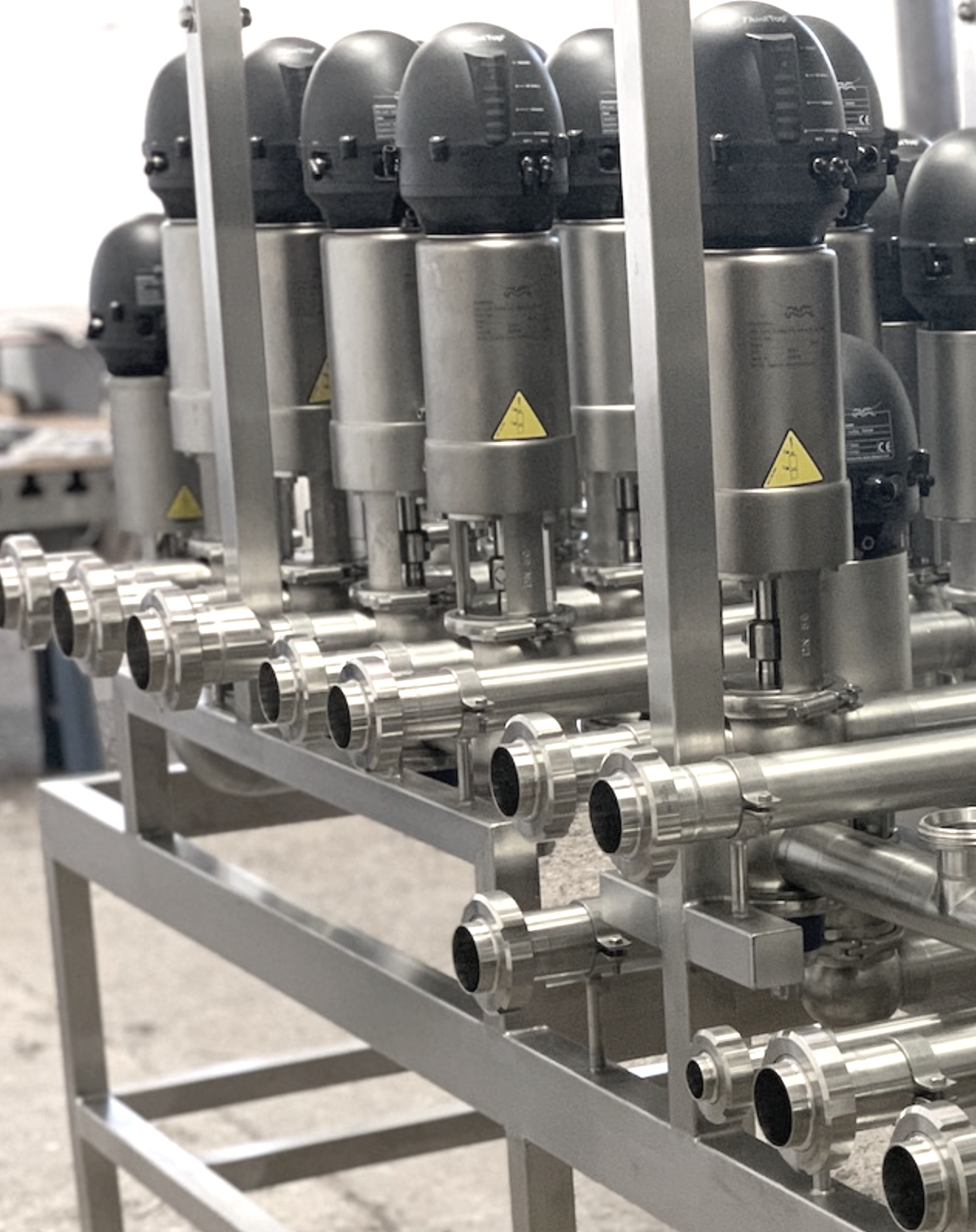 Valve assemblies
The modern method of production requires efficient solutions for production processes. We design and manufacture veal kits designed especially for food operations. Such a solution enables high work productivity while maintaining maximum hygienic safety. Full automation of controlled flow of product and sanitation solutions optimizes and increases flexibility, safety, product quality and hygiene. Compared to the traditional distribution plate solution, the design of the valves and their assembly allows the simultaneous flow of product and sanitation solutions without the risk of mutual contamination of individual fluids. This means that we are able to fill, empty and sanitize individual containers at the same time. The construction of Mixproof valves guarantees maximum safety and protection of your products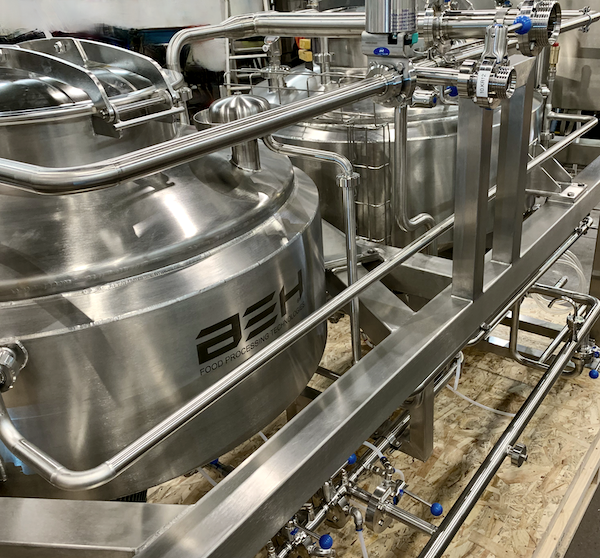 Lecithination, vitaminization
Lecithin is a critical ingredient in food processing. Lecithin helps smooth the texture of foods such as chocolate and margarine, and allows for easy dissolution of instant products.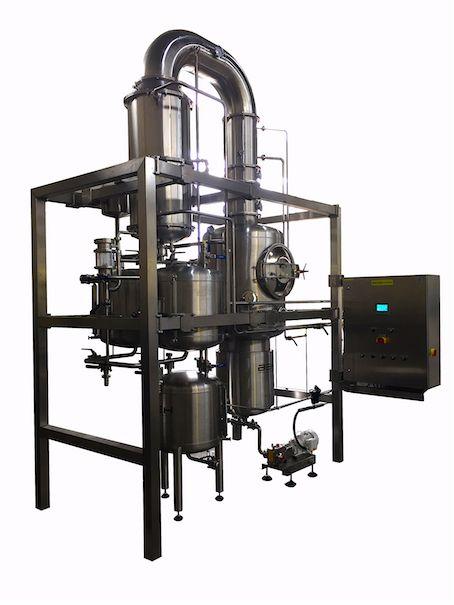 Vacuum distillation
A special category of our offer in the field of distillery is vacuum distillation. This is an exceptional progressive solution of the new generation, where we combine distillation, rectification and vacuum environment into one device. On this apparatus, it is possible to obtain a high-quality unique distillate obtained at lower distillation temperatures than conventional distillation. The end result is surprisingly impressive, the path of lower distillation temperature preserves the natural flavors and aromas. Of course, vacuum distillation has a much wider use in the food, chemical and pharmaceutical industries.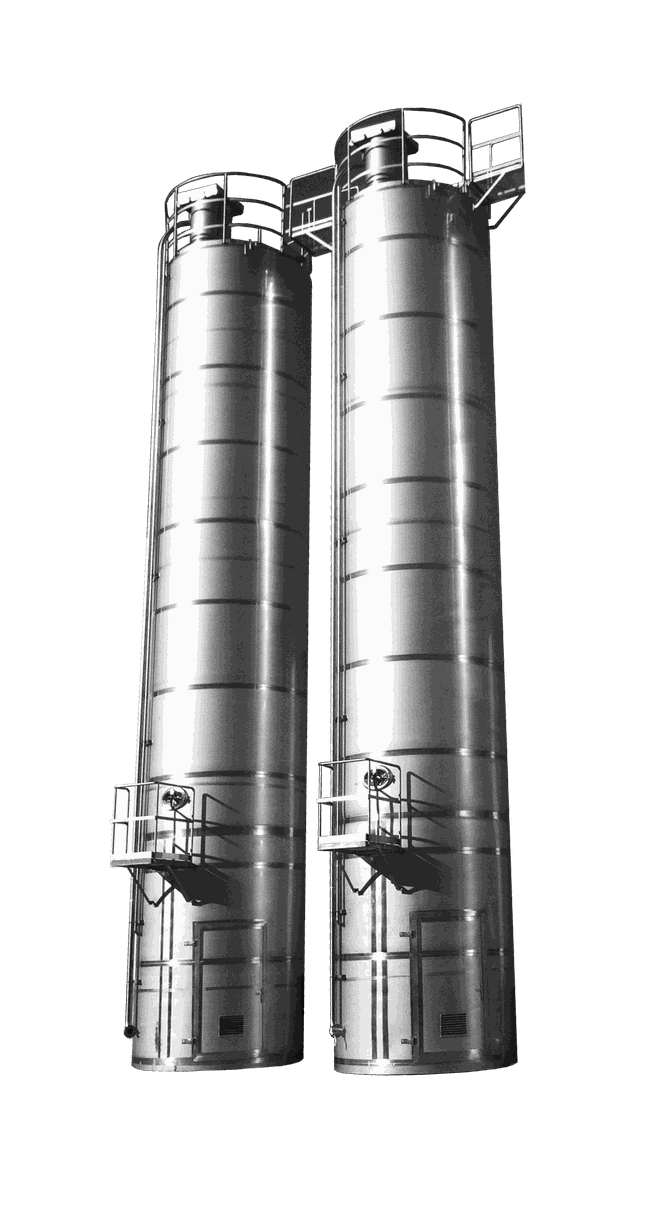 Stainless steel silos
Stainless steel silos are made of stainless steel and are used for storing various materials. These silos are often used in the food and pharmaceutical industries where it is important to maintain high standards of hygiene and safety. Stainless steel is advantageous for silo production because it is highly resistant to corrosion, which is important for preserving the quality of stored materials. Silos are available in various sizes and capacities and can be equipped with various accessories such as inlet and outlet openings, breathing ventilations, access doors, measuring devices, and more.
In the food industry, stainless steel silos are often used to store dry foods such as flour, sugar, spices, cereals, and the like. In the pharmaceutical industry, they are used for storing various medicinal substances and raw materials. In both industries, stainless steel silos must often be tailored to specific needs and requirements, such as for storing materials at a certain temperature or for protection against contamination.
Overall, it can be said that stainless steel silos are an important element of industrial processes and contribute to maintaining high standards of hygiene, safety, and quality in the food and pharmaceutical industries.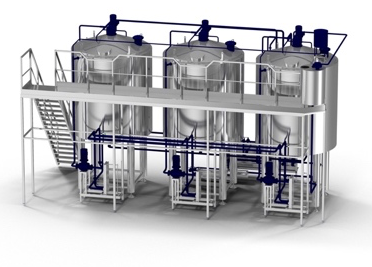 Crystallization of lactose
Automatic lactose crystallizers in whey, permeate and milk systems. We supply complete solutions for existing lines as well as new operations.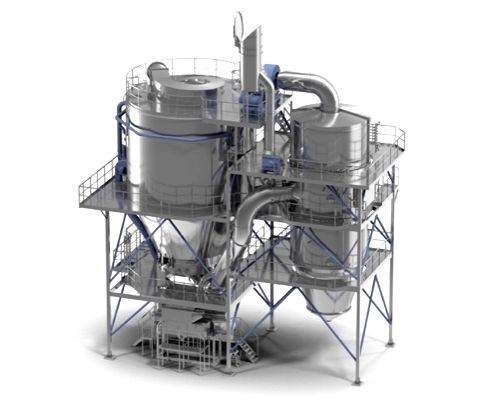 Jet pulse bag filter CIP
We manufacture and supply bag filters for the dairy, food and chemical industries. Our bag filters efficiently extract powder from the exhaust air from dryers and powder handling equipment. This solution reduces production losses while improving air quality in processing plants.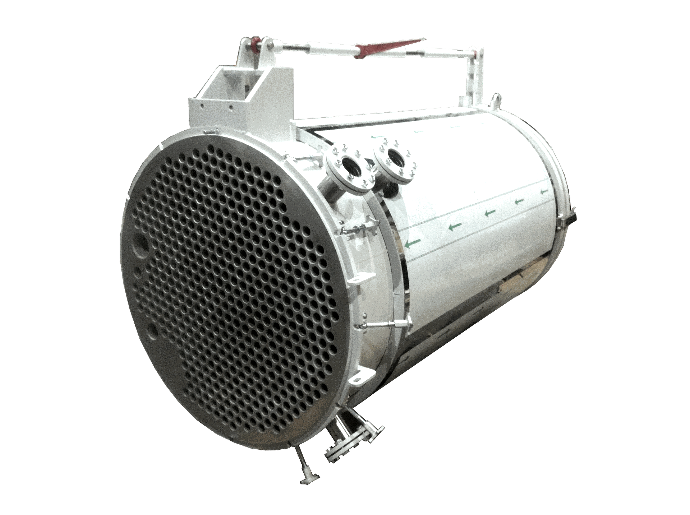 Tubular heat exchangers
We supply tube heat exchangers of various types according to customer needs. We will perform thermal calculations or simply produce them according to your drawing documentation.
AEH spol. s r.o. Šenkvická cesta 14/J, Pezinok 90201 Slovakia